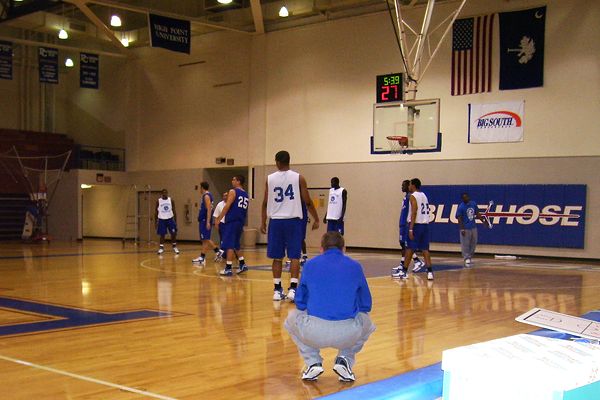 When I was a youngster, I was the ballboy for the
Presbyterian College Blue Hose men's basketball team
. They've come along way since those days in the NAIA. Currently, my cousin's husband does play-by-play for PC and is on a 12 day roadtrip with the team.
Check out this cool feature on the NCAA's newest Division I basketball squad
from ESPN's Page 2.
They are playing here in Raleigh in January and I'm hoping to pull a few strings so I can see them take on NC State. Any reason to root against the Wolfpack, right?