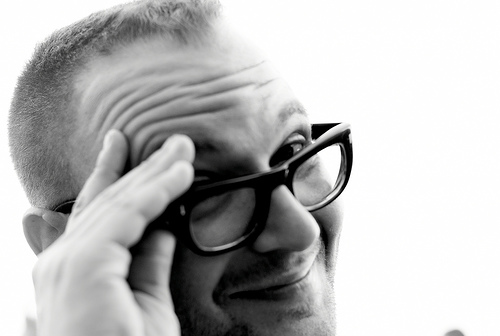 A few months ago, I was having a dinner discussion with some colleagues and we were playing the "if you could sit beside someone famous on a long flight, who would it be?" game. There were the typical responses like glamorous models, politicians, sportsmen, etc. but the funny thing was that none of my colleagues even knew the person I set forth as my perfect in-flight conversant --
Cory Doctorow
.
Doctorow is a
favorite science-fiction writer
of mine, a
blogger I read every day
, and someone whose passion for pushing the envelope on the freedom of digital rights I truly respect. Cory's presently launching his new
short story collection "Overclocked"
and making
several appearances in the Triangle
next week.
First,
Cory will appear at UNC's Wilson Library at 2pm
on Thursday, Feb 22 giving a lecture on copyright.
He then will be giving a lecture at 5pm at Duke University entitled "
From Myspace to Homeland Security: Privacy and the Totalitarian Urge" as part of the Provost's Lecture Series on Privacy. The Duke event is at the
Love Auditorium in the Levine Science Research Center.

Both events are free and open to the public and Cory will be selling and signing his new book at both events.

If you can't make it to hear Cory speak in person, you may enjoy this excellent hour-long interview with Cory by NPR's Rick Kleffel
which covers a lot of ground related to both Cory's writing as well as his views on digital rights.